Regular price
Rs. 1,099.00
Regular price
Rs. 1,499.00
Sale price
Rs. 1,099.00
Unit price
per
Sale
Sold out
PARTY COMBO 2.0 :
Truth Or Dare 2.0
Never Have I Ever 2.0
Who is Most Likely To ? 2.0
If You Had To 2.0
What's this game about?
Tried our Classic Nonsense Party Combo ? Well, basically it was damn famous haha :)
So, to continue our legacy, our intellectual asses thought of the most unique ( mehhh ) idea to launch a SEQUEL to the OG Party Combo. Then, we came up with the most creative name there could exist : Party Combo 2.O ( not zero, but 'Oh'; god knows why ) !
So basically, 2 times more fun, 2 times more humiliating, 2 times more hot :
Why this game ?
Because why not ?
The only weapon to add fun to your boring parties
Also, you don't have anything else to do with your boring friends
To appreciate our creative abilities :)
Read point 1
Players : 
Min - 2
Max - Why not invite the whole city :) ?
Where can you play ?
Parties, Social Gatherings, Functions, House Parties, Cafes, Clubs, Trips ( basically anywhere as long as it's on planet Earth )
Share
View full details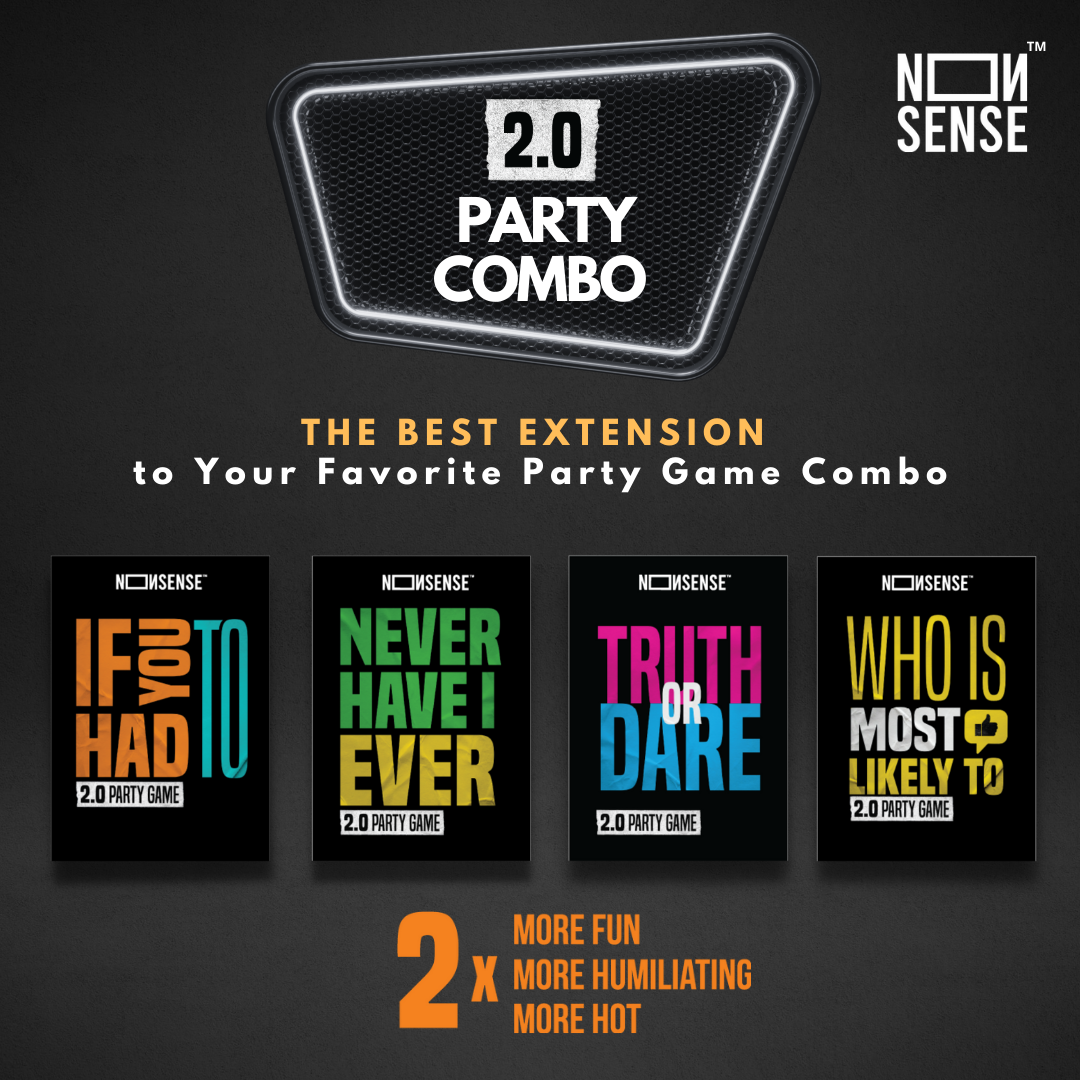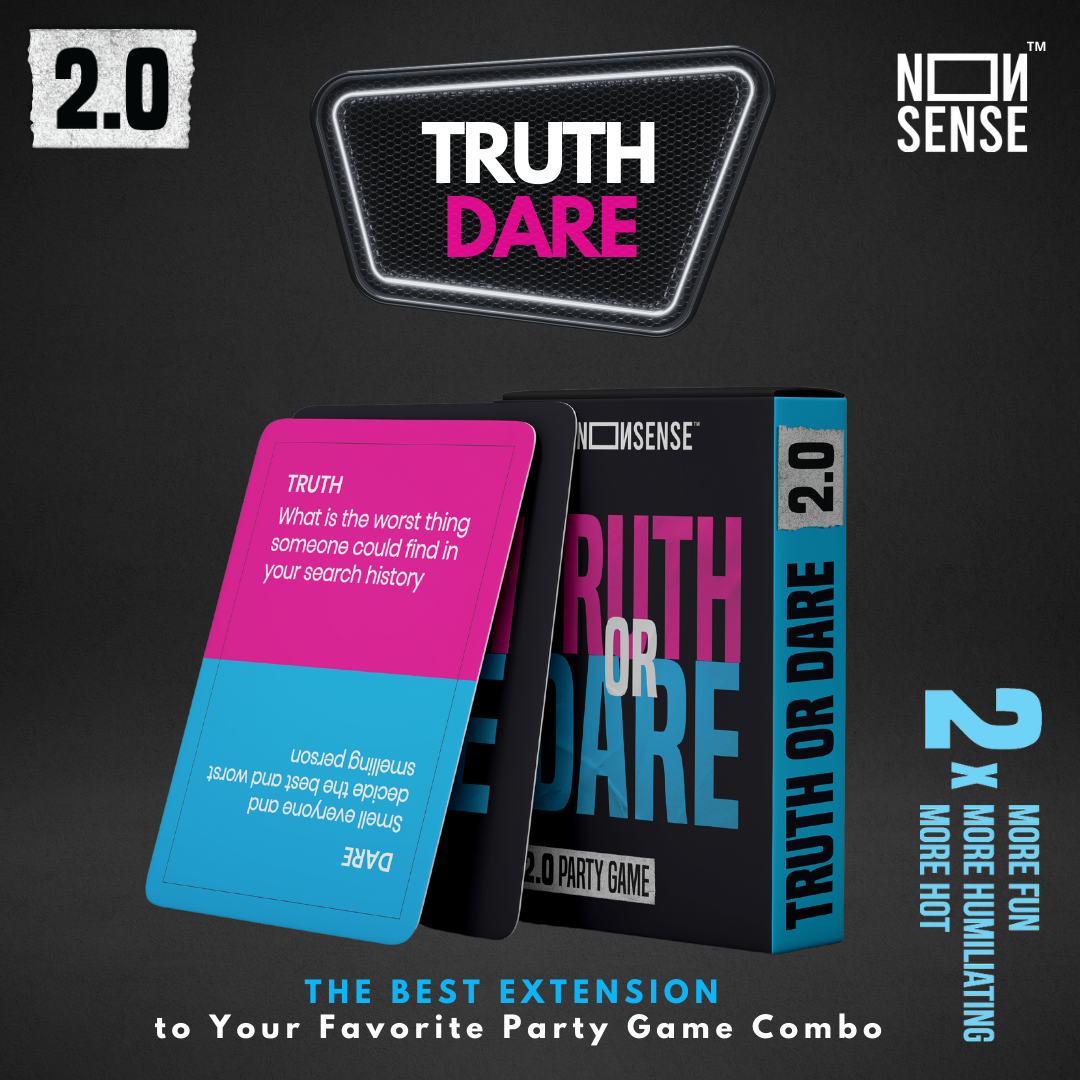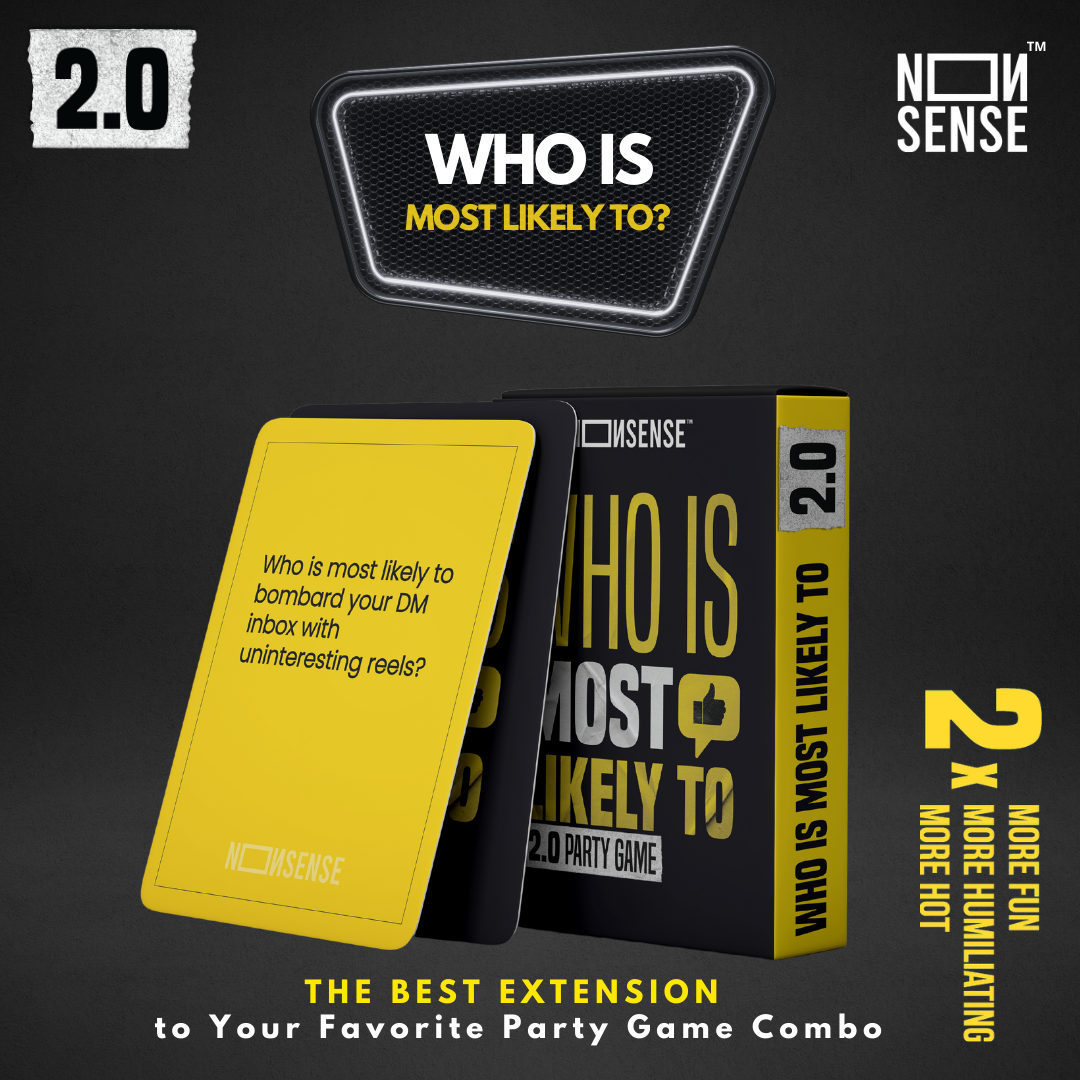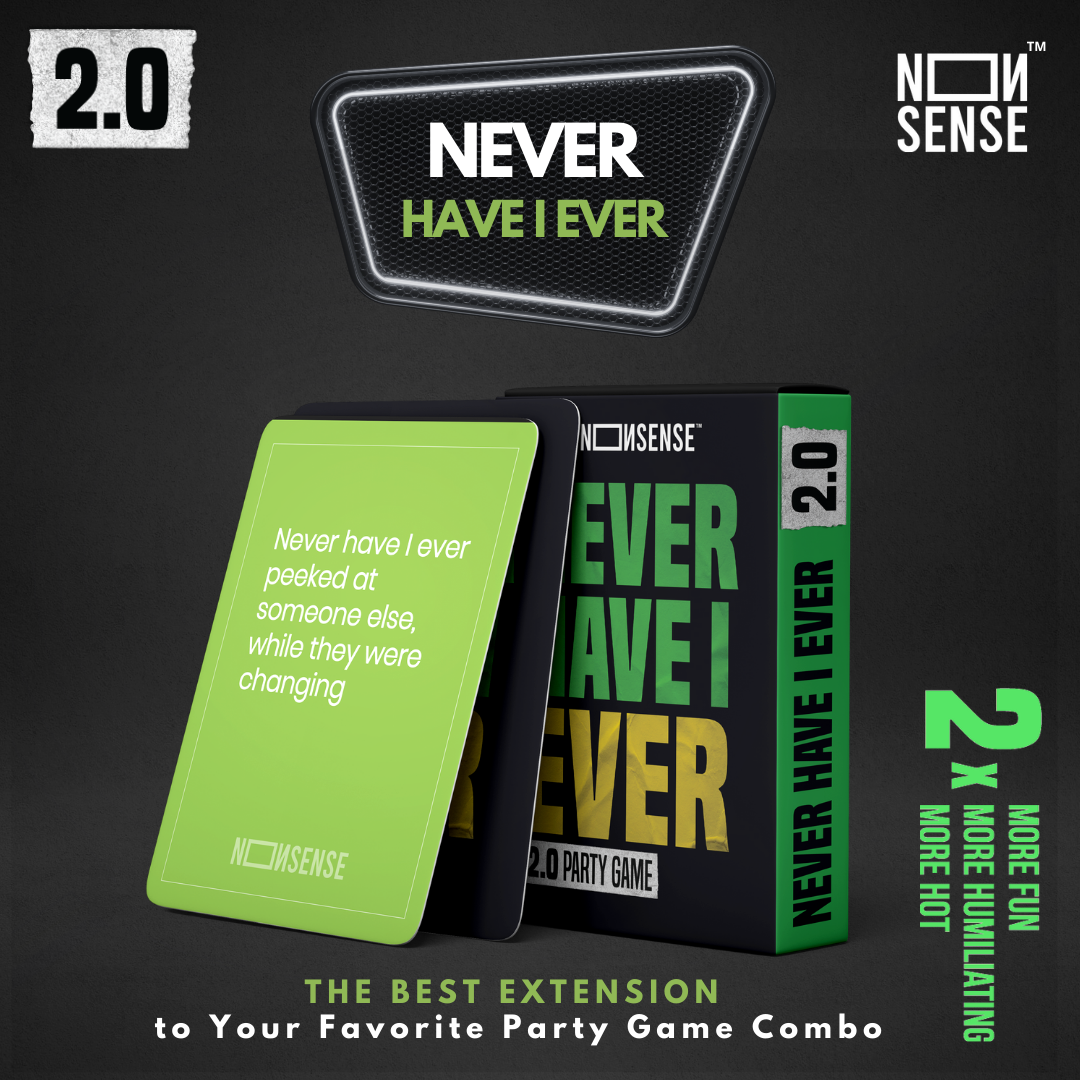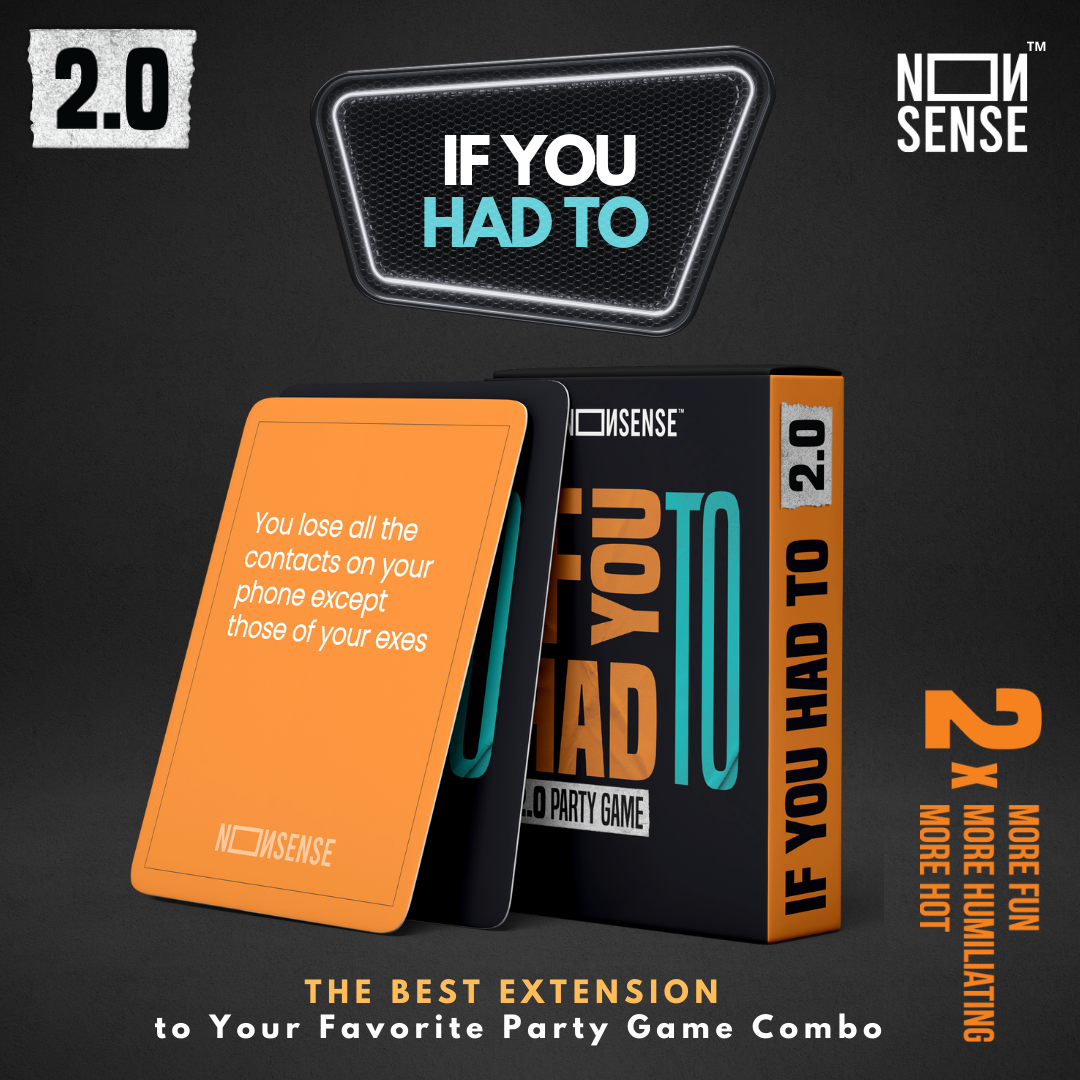 Product
Great quality and concept. Awesome games to play at a party.
Fun party combo
Very convenient party, picnic or night out games. The product provides a great bonding experience with friends and fam.
Amazing
Various fun games to play. Really innovative for parties. A fun pack of card games.
Woahssommeee!
These games, just wow. Fun party games.